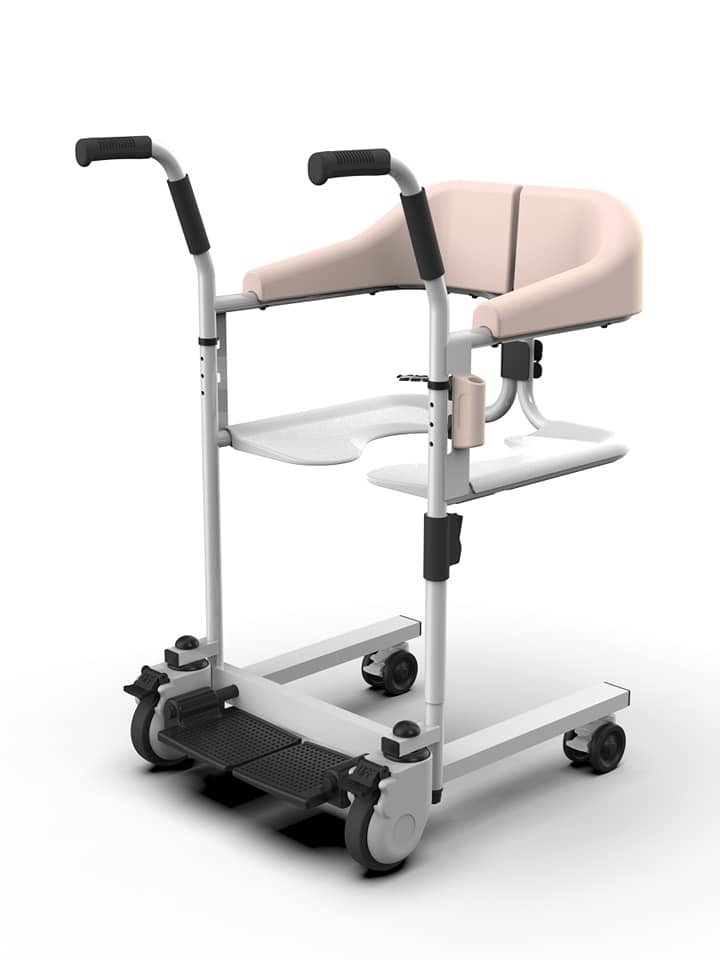 This moving chair is delicately designed for patients and the elderly with mobility difficulty
Ideal tool for families, medical institutions and nursing homes etc.
Assisting the mobility-impaired in moving from wheelchair to sofa, bed, bathroom for self-cleaning showering .
Wide-ranged folding design saves labor and reduces waist-bearing.
Max. Load of 120kgs makes it applicable to different body shapes, Adjustable height£»
The silent mute wheels, wheel brake system and double buckles ensure
Soft cushion for long-time sitting and with infusion tube. The tube is detachable and changeable to left or right side.
Dimension£º700mm (L), 470mm (W) 940mm (H)
Max. load£º120kgs
Brake: foot brake
Water-proof material
Material: aluminum alloy and steel frame;
Wheelchair size:12.5cm front medical castor with lock, 5cm rear castor;
Seat cushion:PU breakrest and seat cushion;
Normal size: 70*47*94cm;
Packing size: 70*55*31cm;
NW/GW: 18KG/22KG;
Option backrest colour: Blue/Pink/Yellow.
Water-proof material