Rosehip Oil

Why is Rosehip Oil So Effective?

Rosehip oil is harvested from the seeds of rose bushes predominately grown in Chile, and is full of vitamins, antioxidants and essential fatty acids that are known to correct dark spots and hydrate dry, itchy skin, all while reducing scars and fine lines.

It protects the skin and increases cell turnover because it contains vitamin E, vitamin C, vitamin D and B-carotene, a form of vitamin A, and which are all antioxidants that help fight free radicals.

Rosehip Oil Benefits
Anti-Aging Properties
Protection from Age Spots
Helps with Eczema and Reduces Scarring from Acne
Boosts the Immune System
Helps Reduce Osteoarthritis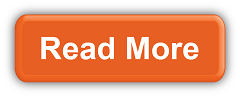 Tips on How to Use Rosehip Oil

Rosehip oil is delicate and can easily go rancid, so it's important to take great care of it. Oftentimes, vitamin E oil is added to improve shelf life. Keeping it in the refrigerator or stored in a cool, dark location can help prevent rancidity.
Though it's more expensive, cold-pressed rosehip is best because it hasn't been altered by heat and, therefore, retains more nutrients.
Because rosehip oil classifies as a dry oil, it absorbs quickly into the skin. You can apply the oil directly to the face using gentle, massaging motions or use it in numerous skin care recipes.
It's a good oil to experiment with for DIY lotions and serums, such as this Rosehip Oil Eye Serum for Dark Circles + Puffiness.
Applying the oil twice a day can have great benefits, but it is important to note that rosehip oil does not protect against sunburn.
And while it can prevent and reduce acne scars, it should not be applied directly to active acne.
If you have oily skin, make sure to test an area first to ensure the product won't clog your pores, causing unwanted flare-ups.
Last but not least, because it is a dry oil, meaning it absorbs quickly without leaving an oily skin residue, it may be best for normal to dry skin users.