Cupping is a type of alternative therapy that originated in China. It involves placing cups on the skin to create suction. The suction may facilitate healing with blood flow.
The suction and negative pressure provided by cupping can loosen muscles, encourage blood flow, and sedate the nervous system. Cupping is used to relieve back and neck pains, stiff muscles, anxiety, fatigue, migraines, rheumatism, and even cellulite.
拔罐是一种起源于中国的替代疗法。 它涉及将杯子放在皮肤上以产生吸力。 抽吸可以促进血流的愈合。拔罐提供的吸力和负压可以放松肌肉,促进血液流动,并使神经系统镇静。 拔罐用于缓解背部和颈部疼痛,僵硬的肌肉,焦虑,疲劳,偏头痛,风湿病,甚至脂肪团。
Our exclusive fire cupping jar is made of medical grade molded glass with smooth, soft edges for the ultimate in client comfort.Each cup has a flat top for safely resting cups after cleaning.
Each cup is made of thick, heavy walled glass and is designed for use by traditional Chinese fire cupping techniques.Heat or fire from a candle, disposable lighter, or burning cotton/alcohol ball held inside the cup and then removed is customarily used to create The vacuum.
我们独有的火罐由医用级模压玻璃制成,边缘光滑柔软,为客户带来终极舒适感。每个杯子都有一个平顶,可以在清洁后安全地放置杯子。
每个杯子都是由厚厚的厚壁玻璃制成,设计用于传统的中国火罐拔火罐技术。用蜡烛,一次性打火机或燃烧的棉花/酒精球加热或烧制在杯子内然后取出通常用于制作 真空。
Product Size Chart :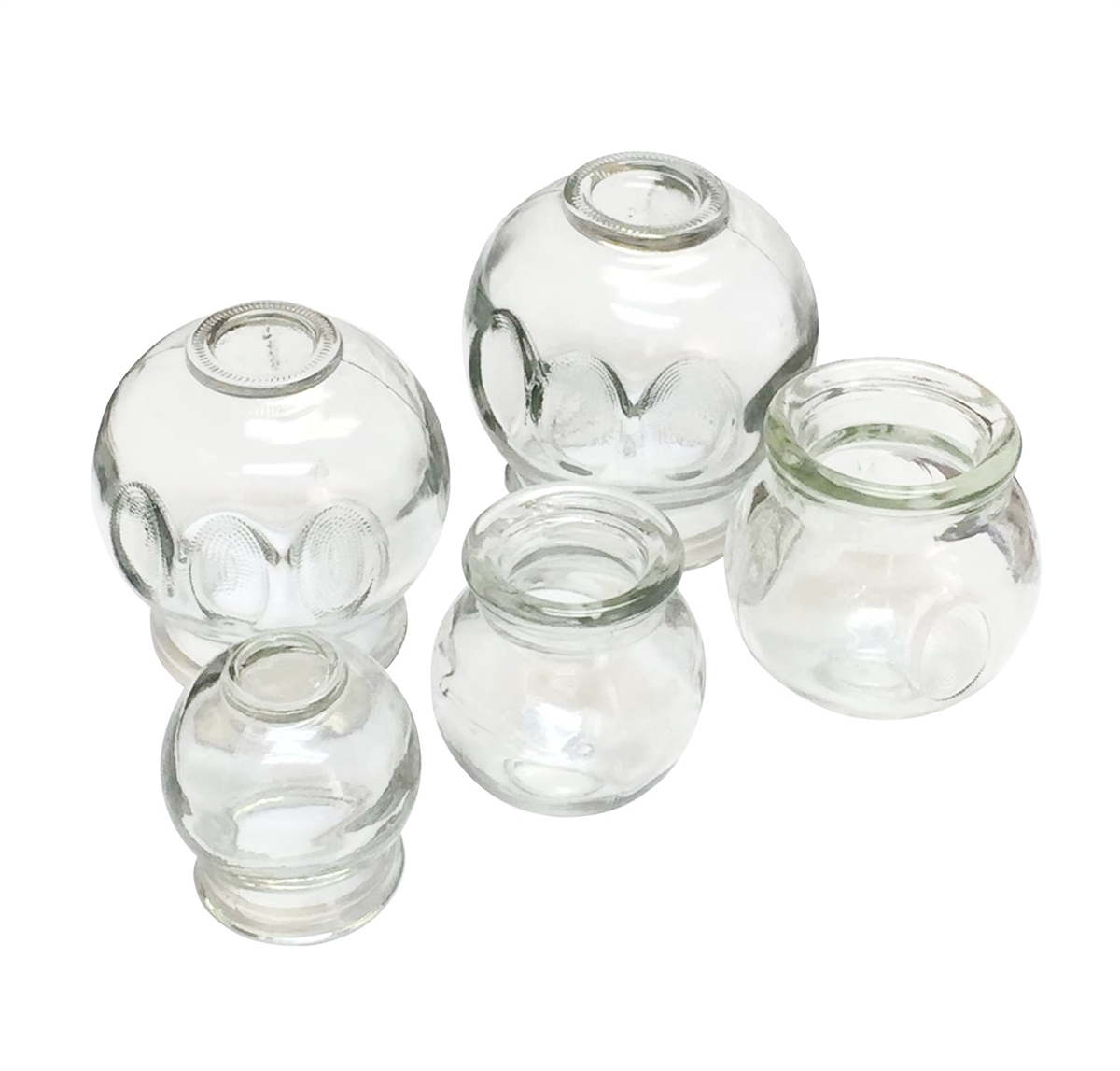 产品尺寸表:
Glass Cupping Jar 1 - 4 cm

Glass Cupping Jar 2 - 5 cm

Glass Cupping Jar 3 - 6.5 cm

Glass Cupping Jar 4 - 7 cm

Glass Cupping Jar 5 - 7.5 cm