Your benefits:
1. New handy shape and unmatched ease of use
2. Extended functionality with built-in Bluetooth® Smart and Leica DISTO™ sketch app
3. Ideal for quick distance and area measurements
4. Removable pocket clip for easy carrying
5. Leica Geosystems technology, quality and precision
The new Leica DISTO™ D110 is the first laser distance meter with Bluetooth® Smart that fits to a pocket.
Its handy design with a pocket clip and simple functions make it a perfect tool for anyone who wants to take effortless measurements.
Whether you need a quick material estimation or you work on a home improvement project, the Leica DISTO™ D110 with integrated Bluetooth® Smart and the free Leica DISTO™ sketch app offers you endless possibilities to create sketches, generate floor plans, document your measurements with pictures using a smartphone or a tablet.
Leica Disto D110Swiss Technology Handheld Laser Distance Meter
with 0.2 – 60m ideal condition,
typ. Measuring accuracy +/-1.5mm, Bluetooth Smart Interface,
Measuring Unit in m/ft/inch.,
IP54 protection,
Free App. Leica Disto Sketch,
2 x AAA batteries,
1 x pouch,
1 x Removable pocket clip for easy carrying
instruments
Technical Specification:
*) System requirements and other details can be found at www.disto.com
**) Reduced in Bluetooth® Smart mode
Screenshots of Leica DISTO Plan (free app) connected wirelessly with Leica DISTO Laser Distance Meter
Annotate the distance automatically and quickly on your on-site photo.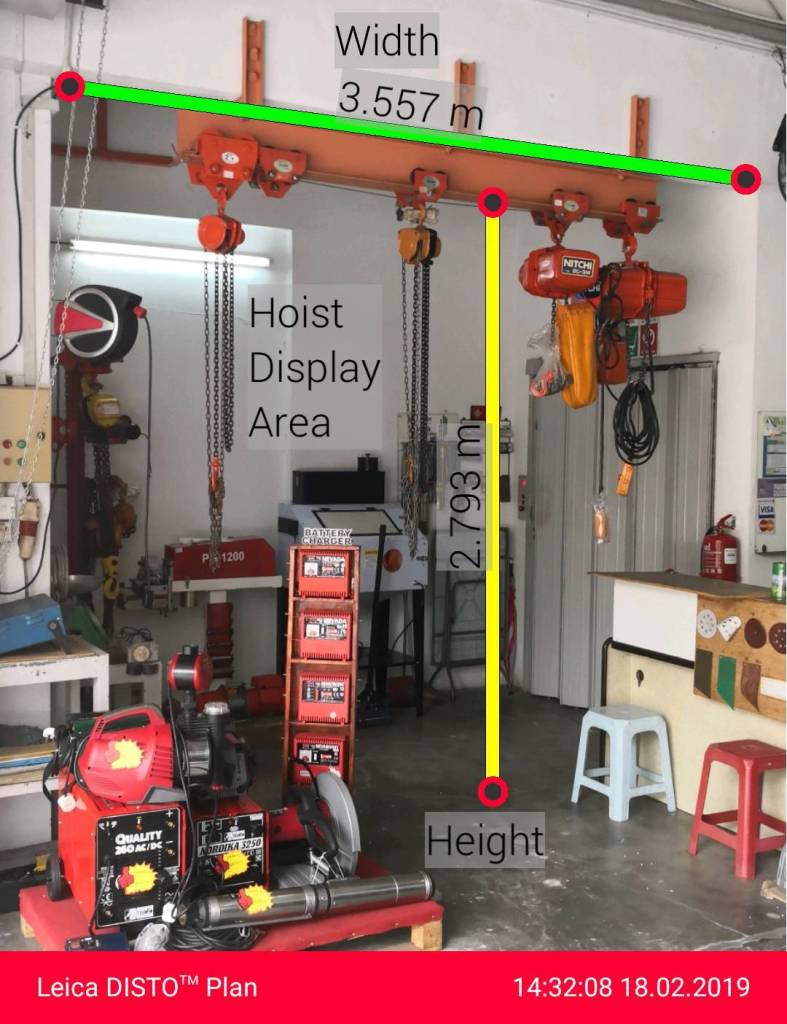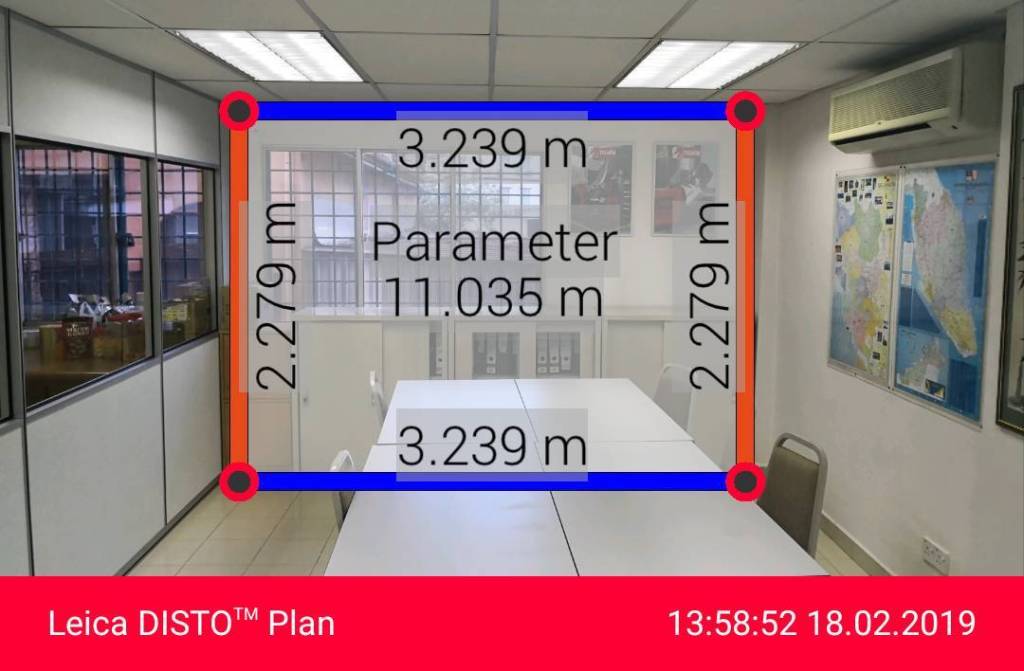 Sketch your plan and automatically add the dimension while measuring with the laser distance meter.
The 3D object can be rotated and zoomed in/out, with preset top, front and side views.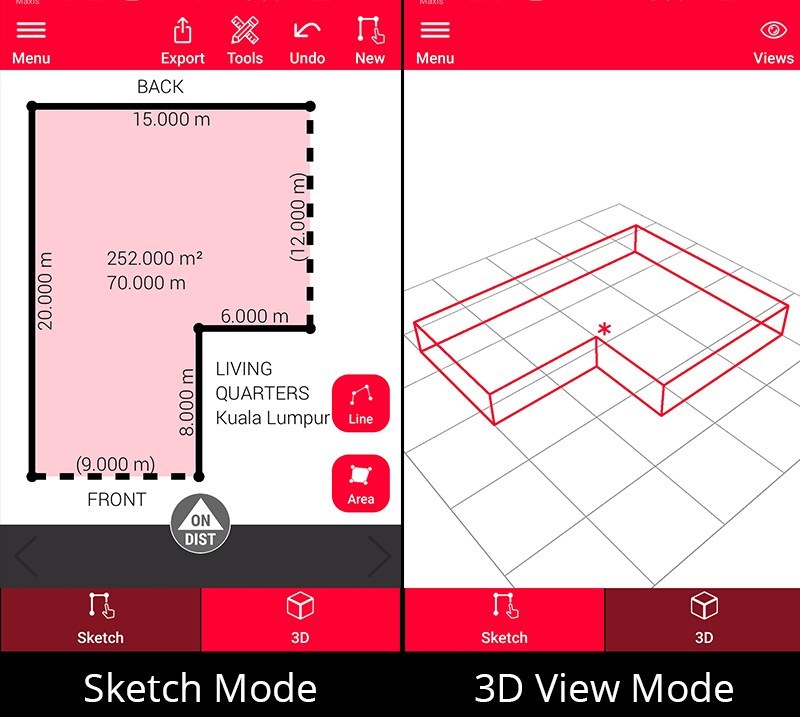 ---
2+1 Year International Warranty
This Leica product is given 2+1 year international warranty.
The first 2 years are base on the date of purchase bill, the 3rd year will only valid if customer were to register online within 8 weeks from the purchase date. In this case, the date is very important. if the registration is done after the 8-week period, the system will not accept the registration.
"International Warranty" means regardless where you buy the products from, you are able to claim the warranty from any authorized distributors in any country.