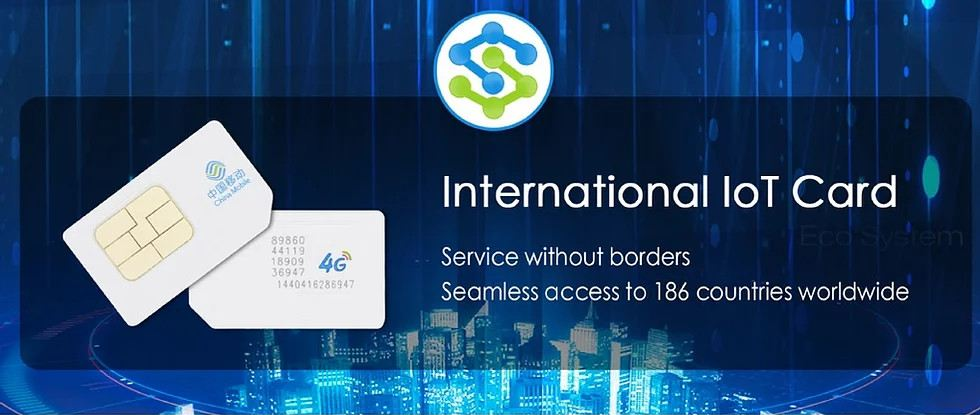 With the deepening of China's Belt and Road strategy and the globalization of the IoT market, the use of IoT cards has become common place. SMART Technology has entered into a strategic cooperation wIth China Mobile Communications Group to deepen the international IoT card business, solve many problems in the international cornmunication business of the enterprise, and jointly promote the development of the international IoT market.
Business & Advantages
High Quality Internet


China Mobile has the largest and most extensive IoT network in the world, and has built more than 3 million 2/3/4G base stations. It has taken the lead in building a public IoT in China and building a core network element for the IoT to provide high-quality network services for Internet of Things customers.

Open Ability


Through platform docking, it outputs 8 categories and more than 300 APIs to the customer platform, which satisfies the business operation management requirements such as customer status card status inquiry, usage query and account information inquiry.

Industry SIM Card


Providing car specification level, industrial level and other multi type IoT cards; It also provides different methods to insert card (plug-in and patch), meets the customer's individual needs in response to vibration, corrosion resistance and high and low temperature resistance.

Flexible Billing Method


For particularity of IoT business, we provide flexible billing methods such as long-term packages and traffic pools. To meet the needs of customers' production test, inventory, transportation and other full business processes.

User Self Management


Management platform dedicated account, providing customers with online status inquiry, switch machine status query and real-time self-management services of the IoT card to meet the communication fault diagnosis needs of industry customers.

Positioning Service


The LBS base station positioning capability is provided to meet the requirements of the customer to obtain the location information of the IoT terminal in a timely manner under the service scenario of no traffic and low power consumption of the terminal.
Application